Vaporeon7's Blog~!
Makin' them drool down their chiney chin chins
Kapow, Kasplat~!
Posted March 26th, 2011 at 11:12 PM by
vaporeon7
---
My first real blog post! So the other day I was digging through my old Playstation games because I had finished my Pokemon White's National Dex right. To my surprise I found my old Croc 2 game! I hadn't played the game in ages so I dug up my Playstation and started playing it. It was so fun and nostalgic and I found myself better at it then I used to be. After that I told my lovely pair,
Pokemon Trainer Touko
about it and the lack of response said to me that she had never heard of it.
I only wish I had the first game: Croc: Legend of the Gobbos. I doubt anyone has really played or heard of the games because I made Croc my avatar recently and I haven't heard from anyone. I think some of you should try it though. It is one of my favourite non-Pokemon video games after all and that is a hard list to get onto.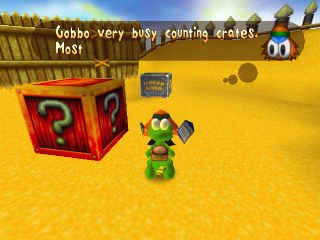 Comments
Posted March 26th, 2011 at 11:56 PM by

Meganium