「  
aizuke
@
youtube
☆
deviantART
☆
twitter
☆
icon livejournal
☆
instagram
  」
I haven't blogged in ages.
Posted July 16th, 2010 at 7:00 PM by
Aizuke
---
Ever since my laptop died and I pretty much couldn't be bothered to blog.
So, I'm going to San Diego in 2 days with my friends and we're going to Comic-Con. Yay. :D I'll be gone for 3 weeks, but I will take my laptop, not sure if I'll have the time to visit PC, but I'll try every now and then. :P
The last couple of months have been oh so crazy. :( I was kinda scared I wasn't ready to go, but now that I've packed half my stuff, I'm pretty much ready to leave. :3 My dad bought me a new expensive camera when I just wanted a cheap one.. XD; It's pink, and it's cute and has touch screen and stuff. He said that if I took my laptop to America, they might think my laptop is a bomb. XD;; I just hope it doesn't come down to that.
In other news, I didn't realise how different my graphics has changed over the years.
I went from this;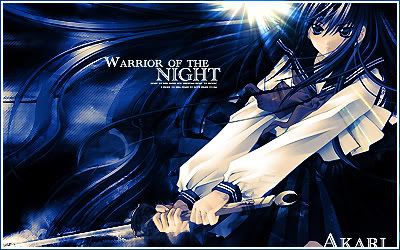 To this;

Comments