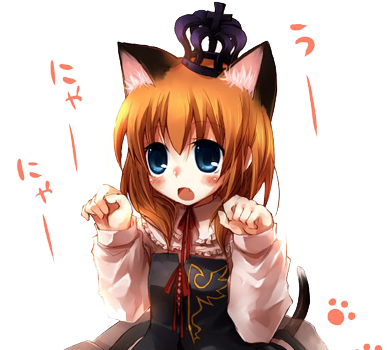 ifyoucanreadthis, lose the game
HEY YOU GAIS. o3o
Posted July 10th, 2009 at 9:57 AM by
Mika
---
SO.
TOMOROW.
[July 11th, 2009]
FROM MIDNIGHT - MIDNIGHT
o3o I propose a challenge.
Everybody knows we've had dramaz in the last month that's been hell. o3o SO. Let's prove we've got an IQ over 4 and have a day wiffout drama! You can have it in your roleplays and your fanfictions [IC of course] but in TCTI, OC, CQ&F and EVERYTHING IN BETWEEN let's keep it clean and fluffy. o3o
Nothing, nada, ziltch~
If you succeed, you lose the game
If you fail, you also lose the game
It's a win win, but if we can manage to lose the PC drama in the blogs etc for a day, we can be superheroes. :3
justnotlikecaptianplanet. ;;
I'M DOING IT
HOW ABOUT YOU.
Comments