Weekly updates on the development of this crazy pony RPG that I'm spending
WAY
too much free time on.
So what's
Battle Gem Ponies
about?
Command super-powered, shape-shifting ponies in this turn-based RPG Adventure! Embark on a journey to become the best pony trainer in the world and protect the magical creatures from those who want to use their power for evil. Master the elements and special move combos to gain the advantage in Rock/Paper/Scissors style shapeshifting combat!
Reblogged from:
http://www.yotesgames.com/
BGP DevLog #167 (Orlando Overdrive 2018)
Posted May 23rd, 2018 at 12:49 AM by
Yotes
---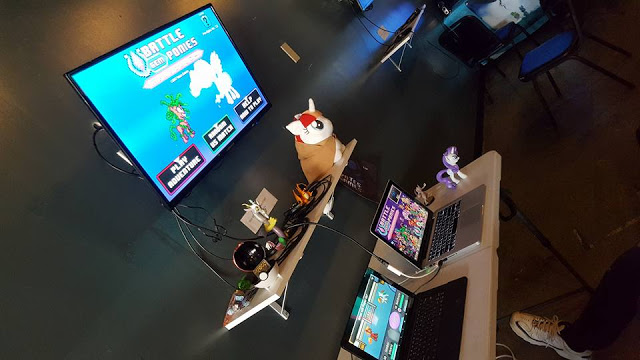 Showcasing the game to new folks, meeting other developers, learning from their experiences, making friends, and dancing my legs off. That's the TL;DR of my Orlando Overdrive experience this past weekend.
Battle Gem Ponies had a booth right in the middle of the indie game hallway leading to the bar & dance floor of The Geek Easy. Turns out the whole brony thing wasn't a passing fad, and lots of people still smile when they see marshmallow horses with super powers.
Check out
this week's GIANT devlog
to see how the indie showcase went.
Comments