The mumblings and nonsense of a deeply confused man.
I go to Santa Cruz for only one reason...
Posted January 25th, 2013 at 8:04 PM by
Sir Codin
Updated January 25th, 2013 at 9:04 PM by
Sir Codin
---
And no, that reason is not to witness acts of public urination (even though according to a friend of mine, it's not a true trip to SC without seeing one). It is this reason:
Something every city should have.
Streetlight Records is an amazing place. It's heaven on earth. It's a record store made for me. It's got stuff from everywhere, not just stupid trendy Top 40 garbage that your local Wal-mart or Target has, but actual music as well. They even have new/used DVDs, VHS tapes, and video games as well.
I got paid recently, so I decided to do what any wise college student does and waste money on stuff I
don't
need:
METAL!!!!!!1111
Okay so here's what I got: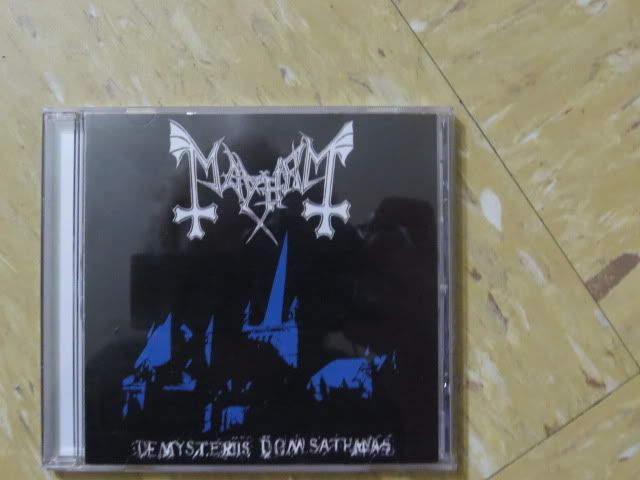 Mayhem - De Mysteriis Dom Sathanas
(1994)
Classic second wave black metal album from Norway. Notorious for being one of the defining albums of the black metal genre. And also for then-bassist Varg Vikernes murdering then-guitarist Euronymous by stabbing him 23 times. Varg was sentenced to 21 years in prison, but is currently out on parole. Bang up job, Norway. Regardless, this record rules. I've already listened to it plenty of times, but I've always wanted a hard copy.
Next we have:
Meshuggah - Destroy Erase Improve

(1995)
These guys are classified as experimental/progressive extreme metal. I got interested into these guys after hearing "Soul Burn." So far, I'm liking what I'm hearing. Those constantly changing time signatures keeps things interesting.
Up next: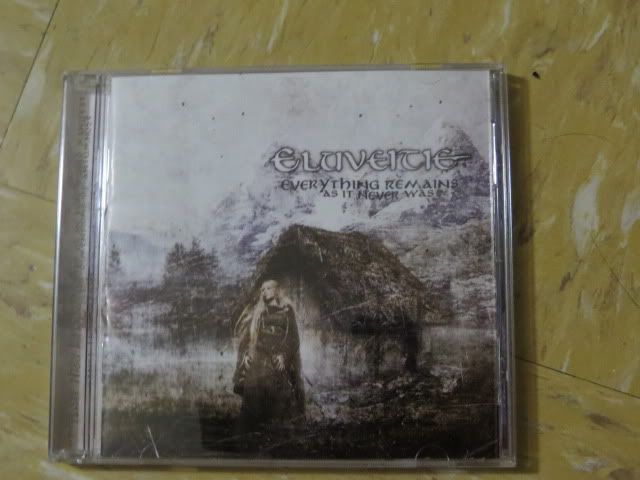 Eluveitie - Everything Remains As It Never Was
(2010)
This might very well get me into folk music. Eluveitie are described as folk metal/melodic death metal. I've been meaning to give these guys a buy since first hearing "Thousandfold" (on this record). I spotted this and figured now was the time. Love what I was hearing on the way home. It's always quite interesting hearing someone playing the violin and flute in a metal band.
EDIT: Listened to the entire thing. It rules.
Next up: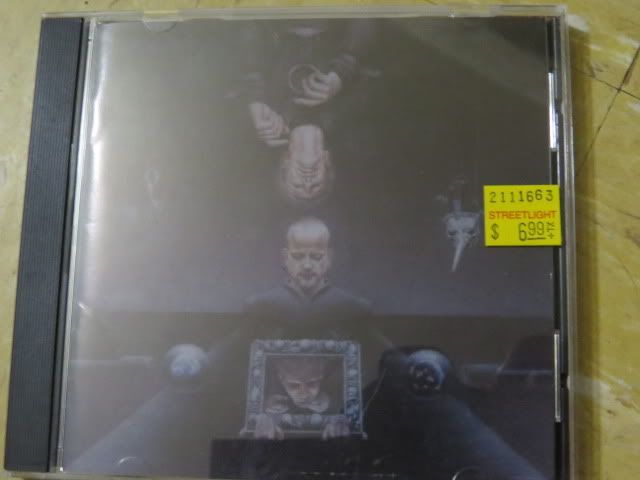 Enslaved - Mardraum: Beyond the Within
(2000)
It looks like Monumension, but it's actually Mardraum...the CD is in the wrong case, HAHAH! Oh well, they're both from the same band anyway. Enslaved has been another one of those bands I've been meaning to try, but haven't gotten around to it until now. They're described as Viking metal, black metal, and progressive metal. The first song I thought was pretty good, looking forward to the rest of the record.
I also got a couple of classical albums: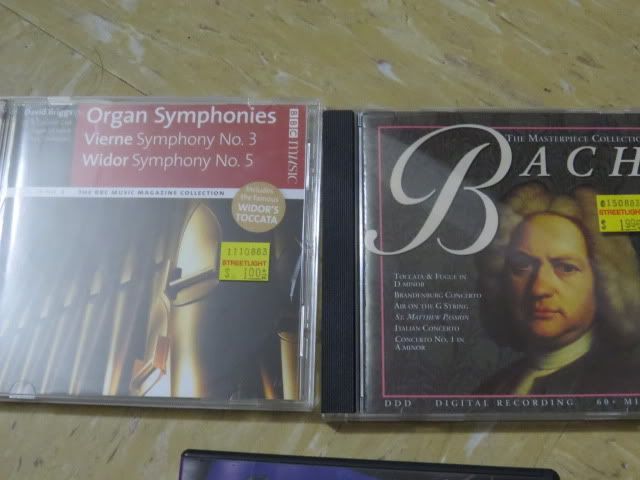 Vierne's Symphony No. 3
and
Widor's Symphony No. 5
are on the left CD. The best of Bach is on the other (fans of End of Evangelion might recognize
Bach's Air on the G String
and finally: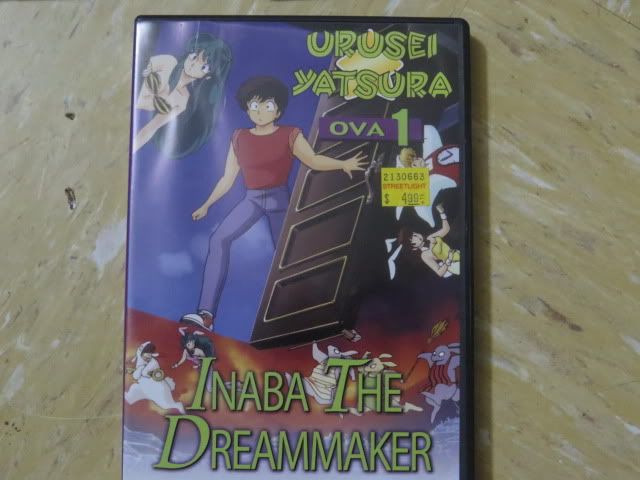 I got this OVA of Rumiko Takahashi's
Urusei Yatsura
. I haven't watched the actual show, so I'll probably have some trouble understanding things on here. Or maybe not, my first experience with Ranma 1/2 was with it's final season and I had no problems figuring things out, so I'm sure I'll be fine. I just got this cause I needed to get more anime and it was only $5 USD at the store.
Well, that's about it. There's my money spent for this pay period. The rest is going towards school, keeping a roof over my head, and making sure I don't starve.
Comments
Posted January 26th, 2013 at 11:00 AM by

Esper