Day 3: Reel; See it with your own eyes...
Posted May 12th, 2016 at 4:01 PM by
Arcaneum
---
Aloha from the countryside, Pokécommunity!
So I thought I'd go with something simple today.
MOVIES!
Now until very recently I have not really been a movie kinda guy. To me spending time with friends sat in front of a screen - albeit 30 inches or 100 feet - in silence or with little interaction just doesn't really fit the bill for me. Also cinema prices around here could rival mortgages.
However I have decided to bite the bulllet recently and start either going to the big screen or sitting down with some mates and indulging in a flick or two. Oh what a horrible can of worms I have opened.
I DON'T KNOW WHY PICARD-SENPAI OK?! ALL I KNOW IS THAT I DID AND BY JOVE IT FEELS FANTASTIC! IT'S EVEN GOT TO A POINT WHERE ME AND ONE FRIEND ESSENTIALLY HAVE A MOVIE EVENING EVERY WEEK WHERE WE JUST WATCH GODDAMNED AWFUL MOVIES BUT THEY'RE SO GREAT BECAUSE THEY'RE BAD AAAAA.
It's great! Yes I am probably about 8 years behind everyone else in terms of experiencing this but to heck with it. Now on this note, I will get back to the main point of this post, which is to highlight my top 5 films to date. Anything too gory/scary/etc will be hidden in SPOILER tags so look at your own peril!
___________________________
5.
Dead Snow
[1999; Tommy Wirkola]


There was going to be at least one horrifically AWFUL entry in this top 5 and this is it! Dead Snow was the first film me and my friend watched on the aforementioned 'Awful Movie Nights'. Everything about is film is just so.....ridiculous. The acting is pretty pants; the gore is essentially ketchup + sausages on string; the plot is cheesier than the Cheshire Chat's grin but somehow it all smushes together to be a pretty good movie! It's one of those "it's so bad, it's good" deals which will definitely put a smile on your face and laughter in your belly!
4.
Ringu
[1998; Hideo Nakata]


Now most people will recognise this 1998 Mystery Thriller as the Americanised version known as 'The Ring'. Note that the
Japanese
version is here in the top 5 as I feel it captures the Thriller elements a lot better, as well as sticking a lot more true to the novel than the American version. The more psychedelical approach from this film makes it so that even though there aren't really that many scares it sitll manages to make your spine tingle and your skin crawl as everything unfolds before you throughout the film's course. An excellent job from Mr. Nakata.
3.
A Scanner, Darkly
[2006; Richard Linklater]


The reason this is #3? The fact that despite watching it a few times now, I still don't really managed to figure out the plot or how it ends as it does. Everything about this film in my eyes is really well done and the fact it can still scramble my brain is a definite winner for me.
2.
Zootropolis/Zootopia
[2016; Byron Howard, Rich Moore, Jared Bush]


OH. MY. DAYS. This film absolutely won me over, not only managing to smash it all the way up to my favourite Disney movie of all time (after knowing me, you'll realise a lot of the time the newer something is within a franchise/brand the less I like it) but also includes my favourite Disney character, Nicholas Wilde. An absolutely astonishing film which I actually had REALLY low expectations for; the only reason I saw it was because I couldn't take my sister and mother to see Deadpool due to my sister's age. Boy am I glad I did so now!
The film manages to take a rather straightforward and almost clicheéd plot and pull it off with flying colours; the characters are just fantastic and I couldn't think of better actors for the voiceovers. It looks amazing and manages to engage you for the entire duration, including a few heart-tugging moments along the way! A definite must see, regardless of age!
And last but not least; drum roll please...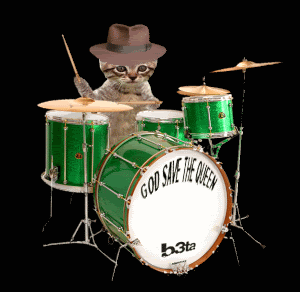 1.
Deadpool
[2016; Tim Miller]


Tim Miller, you are a genius. Ryan Reynolds, you are a genius. This film is absolutely outstanding. The character of Deadpool himself is captured to a 'T'; the style of the film itself again manages to capture the audience, hook them in and reel them along for a journey of, well,
epic proportion
.
The humour is witty and dark enough to be just touching the line but never going over it, as well as never actually being overdone; the balance between serious and comical is really well executed and Ryan Reynold manages all of this spectacularly. The minute I heard this was released I was extremely hyped and in fact it was this film that then started the mass film buffet I have been indulging in since! Good work boys and gals involved in the making of this masterpiece!
So there you have it, my top 5 films to date! I reckon these will be pretty hard to top but who knows, there seem to be juicy ones around the corner!
I'm always looking forward to your views/opinions on anything I write about here so feel free to leave comments below or PM me!
Until next time, amigos! Chimichangaaaaa
Comments