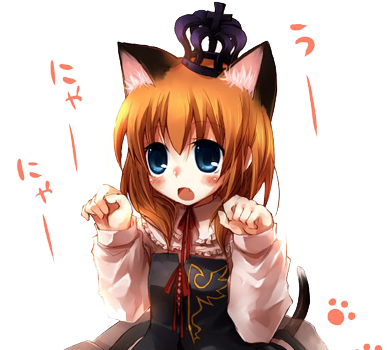 ifyoucanreadthis, lose the game
*sigh*
Posted May 5th, 2010 at 10:16 PM by
Mika
---
1300 in insurance copays for medical tests and they still don't know what's wrong with my leg. ~~; They're trying another really freaking ugly brace which requires itself to be on the skin at all times. If you're female and under 40, you understand that jeans don't have enough leeway around the knee with something big and fat on it. ee; So I have to go buy shorts/skirts and I absolutely loath shopping.

Meh, I've been bedridden since January/February and I'm getting really sick of it. I'm done with this leg, I'm seriously done. ee; I'm sick of getting poked and prodded only for the 'we have no EFFIN CLUE' what's going on with you. Sorry but you'll just need to keep trying these expensive things that aren't working.' Thankfully I'm going on disability [I can't work or attend college atm] for awhile to help with bills but seirously, it's starting to add up and I still have no answers.

I'm bored off my rocker but I can't do much because I'm bedridden with few exceptions. My left leg from my hip to my toes is partially - completely numb to touch sensation. :D

Oh and I'm allergic to painkillers.

SO TO RAISE MONEY FOR MY LEG I'M SELLING IT.

Starting bid 100 dollars ready go.
Comments