Subliminal Messages

What you see isn't always what you get~





Slakofd's adventure continues!
---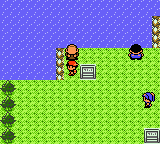 Welcome back to part two of Slakofd's amazing journey! I'll report on his progress up until this point and his current team :D
Progress:
I'm now up to Ice Cave in my amazing journey. And since I'm in the mood for typing, I'm gonna give a quick rundown of each of my Gym battles.
Falkner wasn't so hard, seeing as a couple of my Pokemon were overleveled. Odam was already level 14, so he easily blew threw Falker with Tackles and Hypnosis. Easy battle, easy badge.
MVP: Odam

Bugsy was another easy battle where it only took me one time. Being overleveled and having the advantage, Dukey swept through this gym easily.
MVP: Dukey
You all knew this was coming. Time to laugh at how many times Limey failed at beating Whitney. I counted. It was 13 times. 13 TIMES. Damn that Miltank.. Anyway, I managed to pull out a win thanks to paralysis hack with Fi's lick and a Fury Swipes barrage. I was amazed :D
MVP: Fi

Morty. Another simple battle. By this time, Limey knew Bite and Surf; so this battle was in the bag. I managed to beat all of Morty's Pokemon besides one of them, which Dukey took care of with his own bite.
MVP: Limey

I somehow managed to become underleveled before this fight, so it was a little bit challenging. Larry's crazy defense proved helpful as he spammed Strength bringing Chuck down.
MVP: Larry
I actually forgot to even visit Jasmine, so I went straight to Pryce. This battle was annoying since I was wondering why I was so underleveled. Dukey managed to kill off Piloswine, but Klippy did wonders to Seel and Dewgong with Thunderpunch, Attract, and Supersonic.
MVP: Klippy
Jasmine actually wasn't that hard. I thought I was doomed when Dukey fainted, but Limey managed to critical hit with Surf on the Magnemites and then Surf past Steelix as well.
MVP: Limey



Team so far: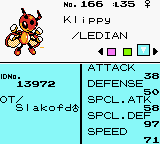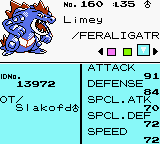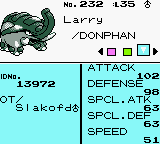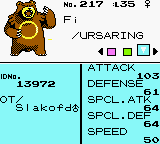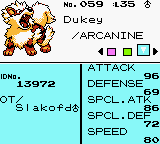 Yea, so this was just an update blog since people seem interested in the journeys of Slakofd xD

Comments