Where:
- Random ramblings
- Cultural dissections
- Awards season coverage
- Pokémon
all come together to form a gigantic blob of nothingness and ZOMG!
Welcome to World of Tomorrow
---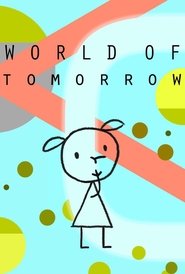 Apologies for those expecting a
Futurama
reference, but I can assure you that I have not missed a 'the' in the title of this blog post.
I assume that maybe three people will check this out (those three being shenanigans, maccrash and Rest), but I thought I'd do my part to publicise the brilliant new short animated film
World of Tomorrow
by Don Hertzfeldt. The brief synopsis is below, although it's probably best to go into this one completely cold, hence the spoiler tag:
Don't know who Don Hertzfeldt is? You may know him from his Oscar-nominated, cult-short film
Rejected
, which is available on YouTube:
I believe that, if you live in a particularly urbanised/metropolitan area of the US,
World of Tomorrow
may be receiving a limited theatrical screening but, for most people, the way they can view it is by renting it from Vimeo
here
.
I encourage as many people as possible to check it out; it's not as if your anus is bleeding or if you're the Queen of France!* It's only 16 minutes of your life (unless you watch it five times in a row like I did), but make sure you have lunch today and that you get your wiggle wiggle wiggle on.**
*Those references will make sense if you've seen
Rejected
.
**These references will make sense once you've seen
World of Tomorrow
!
Comments