We're going

DIGITAL!
For those of you tired of playing out the same strategies with the same mons over and over and over again, I present you something completely different…
FEATURES
350+ new monsters with unique stats, abilities, Typing, and movepools built from the ground-up!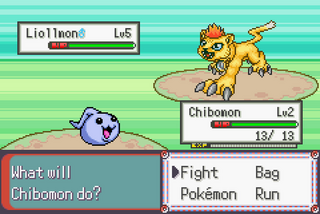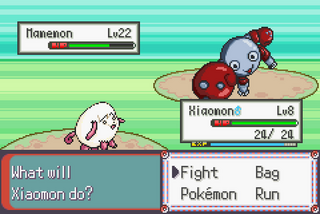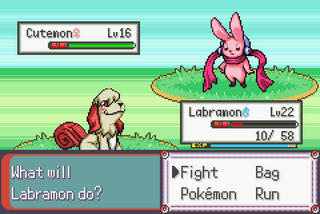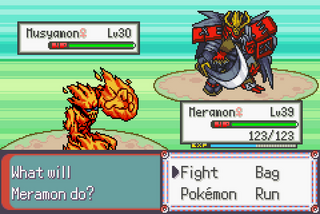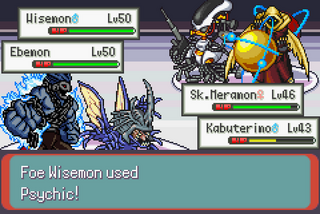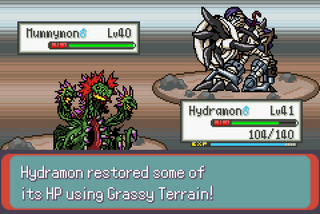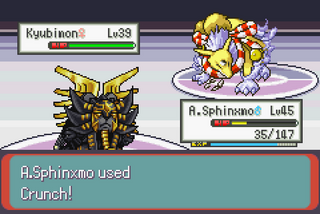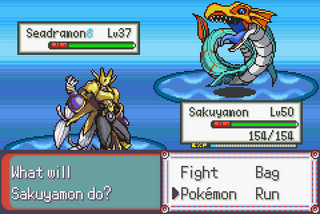 No more filler mons!
Every single Digimon is viable! Don't be afraid to build a team out of your favourite Digimon!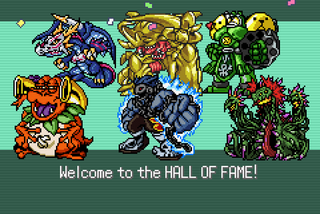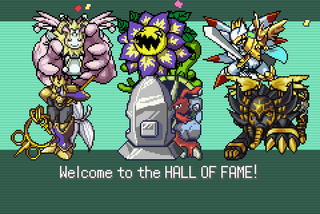 As many as five or even six stages for prominent Digimon!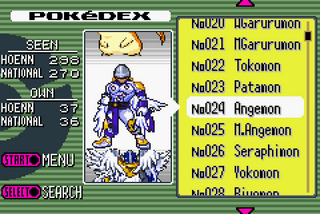 Custom moves from the Digimon canon!
Every single Digimon has its signature attack! Diversify your strategies with over 350 new moves!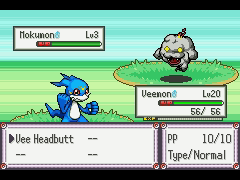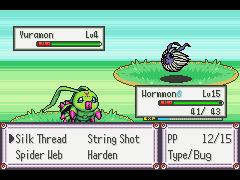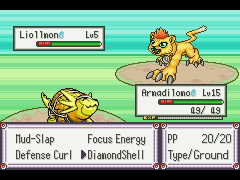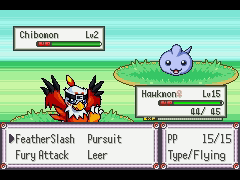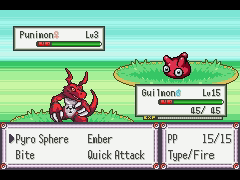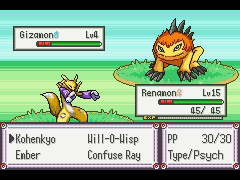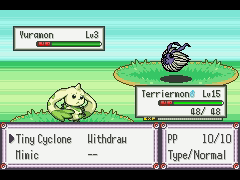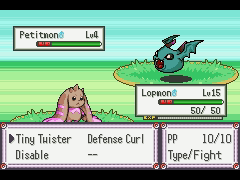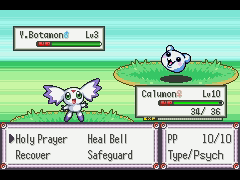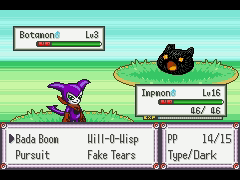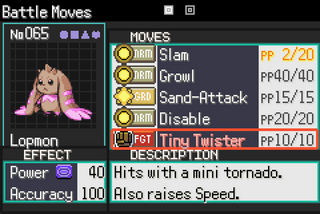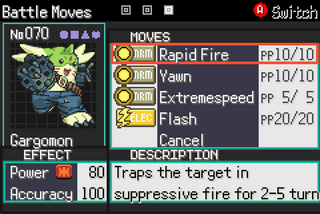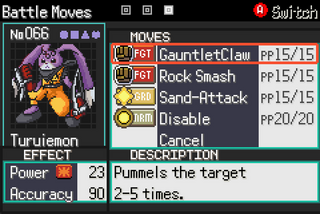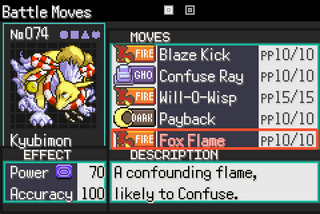 Digidex Entries state criteria for evolution so you never need to feel out of the loop!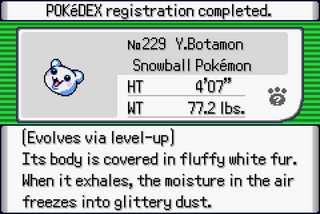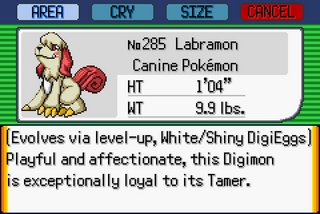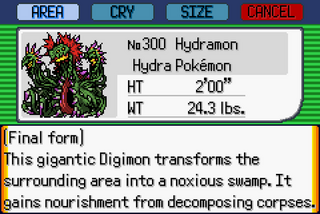 Convenient Shop Data
Tired of random encounters? Repels are cheap as heck now.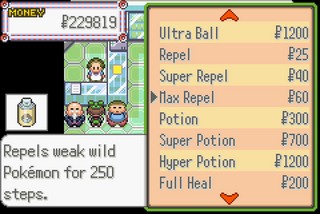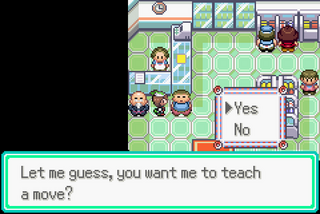 (Also Move Reminders in every shop)
HM Moves are no longer garbage!
Cut now raises ATK, Flash now deals 50 Electric damage and still lowers accuracy, and Rock Smash always goes first.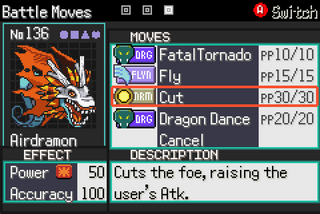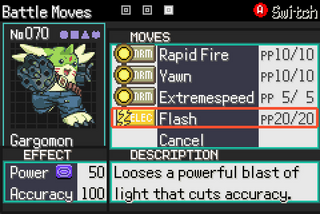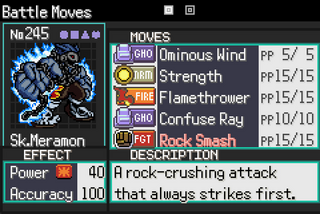 (Suggestions on how to improve Strength, Dive, and Waterfall? Feel free to post a comment. :) )
EV/IV Checker, Up to Gen VII Abilities and Moves, Reusable TMs, Deletable HM moves, Fairy Type, Physical-Special Split, Poison Survival, BW Repel System, etc.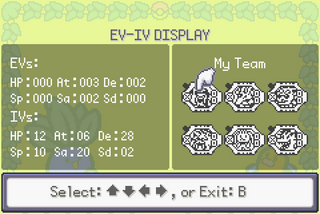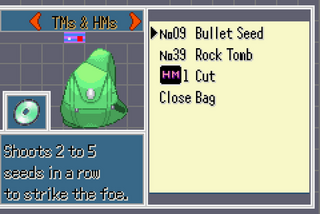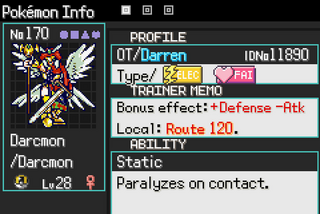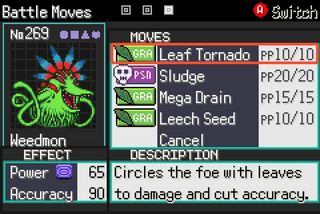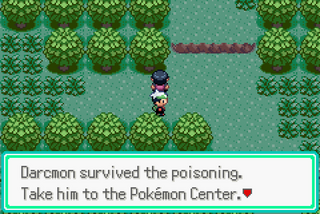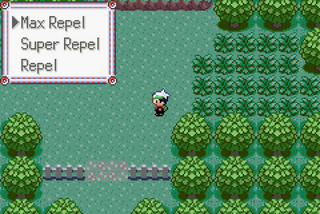 Minor Dialogue Tweaks: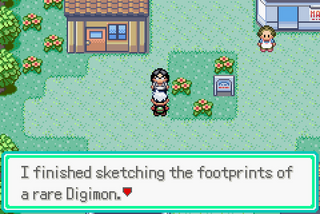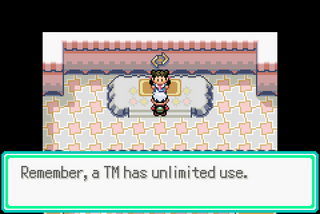 Dive is a TM now.
So don't freak out when Steven gives it to you and you can't find it at first.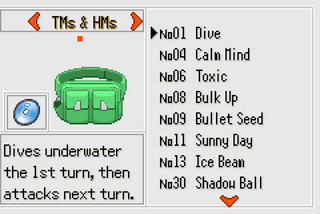 Credits
:
Full Digidex:
DOWNLOAD:
​
Known glitches:
Installation Instructions:
System Requirements:
Plans for future expansion:
Advice:
Change log:
FAQ:
Constructive feedback and play testers welcome! Thanks!
​
Last edited: